03-18-2014 - Jujinka's Spring Newsletter!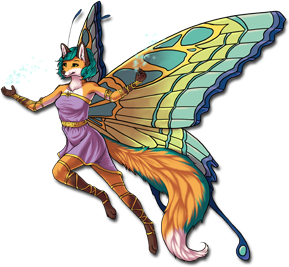 Festival!
Contests!
Snowmew!
Wyrmme RP and Avatar!
Groups and Guilds!
Support Center!
The Second Dreaming!
Festival! Is it Spring yet? Jujinka, the Lady of Green, is ready to chase away the winter blues and start the flowers blooming! The Spring Festival in her honor will be starting this week on Furcadia with Maypoles, Egg Hunts, and Dragon Egg Quests as usual! Our team has been working hard to give you a new 'Community Build Kitter Garden', too! This will be like the Gingerbread House of the Winterfest where everyone can help build it and get a special desctag to show they did! Be sure to check out our Spring Sales items as well!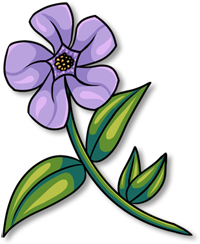 Contests! Along with Jujinka's Spring Festival come the Spring contests, and we have some awesome ones this year! The theme this year is 'Kitter Bloom' and there's a decided fae twist! Use the new color changing DS someplace in your Dream Contest entry to earn big Golden DragonScale prizes! For the Art contest you get a chance to let your imagination soar and design what you think a new Fae Avatar should be in Furcadia. Always a favorite of Felorin, we have a Limerick writing contest, too! As something everyone can participate in, make a real life Fae Home and post the picture to your favorite social media site! There is so much fun to be had and many Scales to be won!
Snow Leopard! Winter just doesn't seem to want to let go its icy claws this year! We felt we should help it out by bringing our newest avatar down out of the mountains of The Wylde. We are happy to introduce the much loved Snowmew! This gorgeous avatar (those spots were difficult!) was our first to use the new Dragon's Breath Orbs for its presale. Furres who got the Orbs ahead of time (as well as an exclusive desctag) got to participate in the Kindling Party where the Snowmew appeared out of the clouds, at the peak of the Wylde Mountain. This was fantastic fun!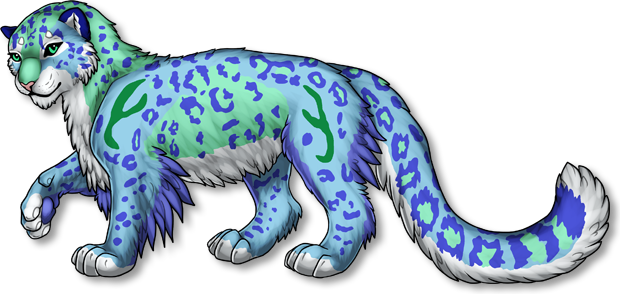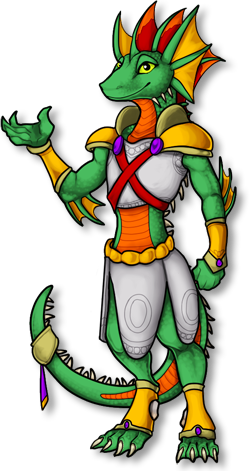 Wyrmme RP and Avatar! Have your heard the rumors of an invasion of Wyrmmes out of Drakoria? Many have seen the ships on the horizon and those in Kasuria are fearful and restless. Are the rumors true? Will the fierce and war-like Wymmes of legend terrorize our shores? We have long wondered about the First Race the Primes made, who live in Drakoria, the land with no metal. Have these wingless reptiles evolved over the centuries or will they be hungry for blood? Join the Kindling Party this week to find out!
Groups and Guilds! As you know we finally have our Group system in Furcadia! There is a way for you to get a group for FREE with the Registered Groups! Or there's a whole range of Group Package options, ranging from the social group of the Pounce Package to the Super mega World Package! There's something for everyone! Yes, it has gotten off to a rocky start with all of the bugs in the system. For this we apologize greatly, but the Coders have been busy getting things fixed! Many of the issues have been ironed out this week, but it is still very important to us that your groups are working right! So please do send in a ticket if there are still problems.
Support Center! We have a brand new Support Center for you to get help at, too! The Beekin Volunteers are still in game to answer your questions, but if you have an issue with an order or don't get the answer you are looking for, you can fill out a ticket on our newly skinned Support Suite and a staff member will answer your questions. We are also working on an extensive FAQ system to go on the main site and to replace much of our outdated web page help!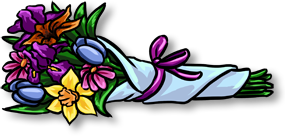 The Second Dreaming! As you know, we released the first update of The Second Dreaming right before Christmas! This put in a lot of the underlying technology we need to build all the new systems for the Web and Windows clients as well as the new web pages and web features. Now our team is busy finishing the Web Client, the upgraded Webpages and the many web features we plan to introduce. If you have donated to the Light Dreaming or the Dark Dreaming, you can follow along with our progress in the regular update newsletters we post here. The next planned Update (31) will be The Second Dreaming. If we get enough funding we will also be able to put out the third one, Update 32, which will have 32-bit art and new interface for the Windows client too! We are doing amazing things as a community, keep up the good work! :)
~Emmie and The Team