9-18-2013 - Newsletter #36 Furcadia: The Second Dreaming Report!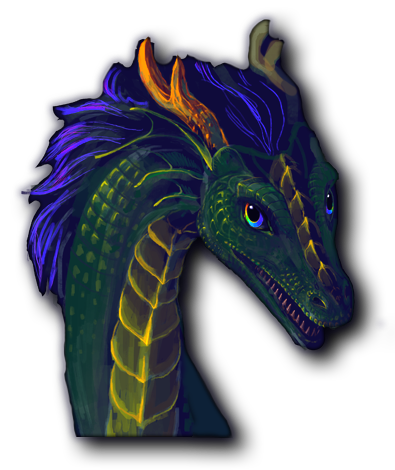 Hello all! We are about to release the first in a series of updates and we felt it was time for a general report on where we are on The Second Dreaming! First though, we would like to express our heartfelt gratitude to all of you who have donated your money and your time to making the next incarnation of Furcadia a reality. We would love to mention you all but there are so very many! Usually these newsletters are written once a week for the AngelCats, but since everyone who plays Furcadia is part of our awesome Community, we will probably do general ones about once a month now.

We have done a huge amount of work on the new
Furcadia
features in the last nine months. It took us a bit longer to get rolling with the new
Team Dragon
and with making the
Kickstarter
rewards than we'd hoped, but things are moving very fast now! In short, our plan goes like this. Very soon we will be releasing the
Groups Update
. This update will contain a completely recoded
Windows Client
as well as a brand new webpage
CMS Framework
and a custom daemon that connects the two together. The
Groups Update
will also have features to strengthen our community groups, hook people together and give us a web presence. With a stronger Community, we will move right into our plans to get more players through the new web services and the new
Web Client
. With those all done, our base
Kickstarter Goals
will be met. However, with all of your help, we are
stretching that farther
to include things like
Attachments
,
iOS Furcadia
,
Attention Economy
, and hope to reach the goal of a full
32-bit Windows Client
.

We are in the bug fix and polish stage of the AngelCats Unite Update 30! We are so very excited about this update. On the web it will include Group Pages and Registered (free) Groups. There will be many new Group options to choose from and every Rah will get shiny new searchable pages with beautiful new art where they can give more information about, advertise, and manage their groups.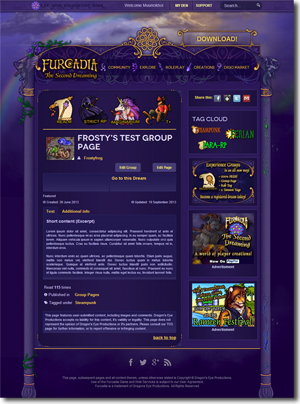 For groups in game, we have a new Channel System and Custom Group Badges. This all means you can not only manage your people a lot easier, but also you will be all set up to bring in all the new people we get through the Web Client. Besides the group features we will also be including the new Furrabian Nights Dream complete with a preview of the upcoming 32-bit Lighting System. We will also have the new Default Avatar Portraits which the Pixels have been working so hard on.There will also be improvements in both DragonSpeak and PhoenixSpeak. All of the MIDI Furcadia Music has been completely remade as beautiful MP3s and we will include them as well. A lovely new Dragon Start Screen and a smoother Installation Process will also be included to help give better first impressions. To make it all even better, we have a brand new upload and download system that that will make Dream Hopping and loading very smooth and fast!
Update 30, like most updates, will include some yummy new DragonSpeak lines! There will of course be new DS that will allow you use the new Group Badge System to control accesses and perks within your Group Dream. There will be DS to allow smooth animation of avatars through a square without making them walk. An old line now works better, telling you where a furre is and where they are not. There will be a bunch of lines that will trigger things when Desctags are used. We are adding a way for you to trigger yes/no pop-up boxes within your dreams and other lines for you to change furre colors to make team games easier. We are also putting in the DS lines to manipulate the new 32-bit Lighting Layer, though the feature cannot be released to the general public quite yet. Once we get the editors made and the bugs worked out we will be releasing the Lighting Layer to AngelCats and they can use it for their Dreams even without an update. In our efforts to modernize and make everything more dynamic we have upgraded our Dynamic Avatar System and are adding a way to add new DS lines without an update! On that same note, we are improving the updating and login process to make it all smoother so that we can do more incremental client patches between the larger updates. Progress!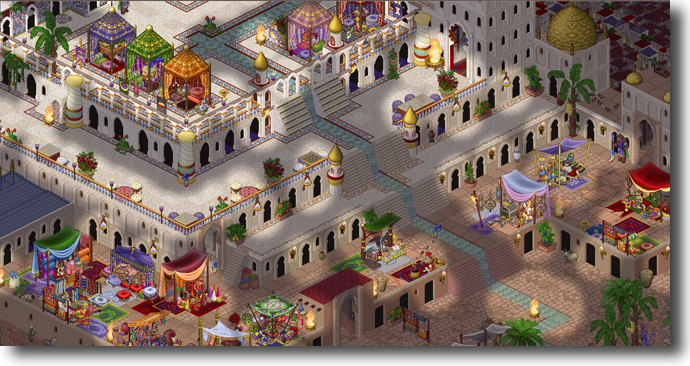 Yes, the fabled Accounts Update is part of this first update as well! In fact you can already go here and start your upgrade to our accounts system. We will be implementing this over time to give everyone a chance to move all their characters to one account as it will give you many benefits, such as easier Digo Transfers and DragonScale handling if you do. Having accounts also gives the groundwork of so many other features that we expect to put out very soon after Update 30. We will be following quickly with Character Pages, My Den, Gold Sponsorships, Supported Alt Trading, Web-based Digo Trades, Web Pounce, Web Character Create, Scales Digo Market, and ultimately the Web Client itself. Most of these have already had extensive art, design, and coding work done towards them!

The Scribes, Pixels and Coders have been very busy creating our amazing new web page designs. The example you see here is of a sample Group Page which all has brand new art, scripting and coding. One of the next steps for the Scribes is to update and move all of our old pages into the new CMS Framework. Besides all of the fun stuff listed above, we will also be making a new Social System called Howl that will allow you to share lots of information with friends on Furcadia and out to other social media sites. We've also established communities on Facebook, Twitter, Youtube, and TwitchTV which we'd like to encourage you to join. In addition, we have done a complete Security Audit of all the pages, new and old, and have fixed a lot of the bugs and problems that were present in many of our services. We have also begun the integration of the Web Services into all the other pages.

As mentioned above, Update 30 is only the first of several updates within the scope of The Second Dreaming. As soon as we get this one released, the whole Team will turn around and focus on the update we are actually calling The Second Dreaming. This one will be all about the Web Client and increasing our web presence and our player numbers. Part of increasing the numbers will include having Furcadia on Facebook, but you will also be able to play on the web from our own pages. A huge amount of the groundwork for this update has already been done as you've read. Keep in mind, the Web Client will run on Macs, Linux, and Androids as well! All of the new Webpages will go in along with ways to connect to others, manage your accounts and share your accomplishments outside of Furcadia. The Web Client itself is three-quarters finished already and now mostly needs the modern, full color and animated interface. If you are an AngelCat, at Playtester or above, you can already login and try it out now. We also plan to do a Windows Client Update at the same time and add in at least the beginnings of our new Attention Economy where you can earn magic points just by playing the game, which can be redeemed for all kinds of perks and effects. After we release this fully, when you connect through either the Web or Windows Clients you will be connecting to the same game world where all your friends and Groups are.

You have probably noticed all the lovely new avatars and art scattered around this report. Our Art Team and Pixels have been working overtime to update the look of Furcadia and add more fun items. Since the beginning of the year they have produced 13 new avatars, including the long awaited Noble Squirrels, the Mythical Ferian Unicorn with the purify effect, and the Anthro and Ferian Mythical Kitsune that the AngelCats voted in. They have also drawn all 21 of the Primes which were released as a coloring book for the AngelCats but will also be a rich resource for the new webpages and advertisements. Many have already been used as icons on the new Group Pages already. There is also the lovely page layout that the we have designed and created with the inclusive light to dark theme to represent all of our Community. You can also see some examples of the amazing Butler artwork they have created which will be used for the new Character Creator, in game butlers, on the Webpages, as concept art for the new Default Avatars and as Default Portraits in both 8-bit and later 32-bit. They already have the planning work in place to redo all the default avatars and have deconstructed all of the avatars in preparation for when we do Attachments.

One of our Stretch Goals for The Second Dreaming was to finish the 32-bit work for the Windows Client as well. We did not reach that goal in funding but we had the opportunity to contract some of that client work to be done, along with the new Lighting System, so we took advantage of it. So now we are a lot closer to being able to build a full 32-bit Windows Client! However, the Editors, Art and Features are still a fair ways off from being ready to release to everyone. It is exciting that we are so much closer! If we get the funding to finish it, we will also be redoing the Interface to be more flexible, modern, and full color. All of the art will be made at 150%, in 32-bit, and the graphic screen will be increased in size and zoom added. Attachments will go in this, as well as many new character colors so that you can extensively customize your characters. Being able to accomplish this would fulfill many dreams of the Staff and Community.

While the Development Team has been very busy making The Second Dreaming, the Community Team has been just as busy keeping the day to day game running smoothly and entertained. There's always a lot of upkeep on an MMO like Furcadia. We've had to upgrade or replace many of the server and administration programs and utilities to match all of our upgraded front end features. As mentioned before, we've also added new Social Media sites to connect more with the Community at large and we often run promotions and fun stuff on them. There are still regular Festivals, Events, Contests, and Sales. In fact, right now you can be working on a Dream for Wolf Howl (The theme is Dark Moon Rising!), enjoying an event in the Rameen Festival, participating in Jemmion's Pirate Booty Raffle, going to a Social Night, joining the Scribes, or attending Saturday's Groups & Guilds Day. Check out the Calendar to find out the when's and where's! We might have a few 'under construction' signs, but we are very much in business still and would love to see more of all of you around to help cheer us on. Also remember that all the base staff, servers and business expenses are paid for by Digo Market sales and we save all of The Second Dreaming money to pay for new Development. Don't miss out on the awesome sales we've been offering too!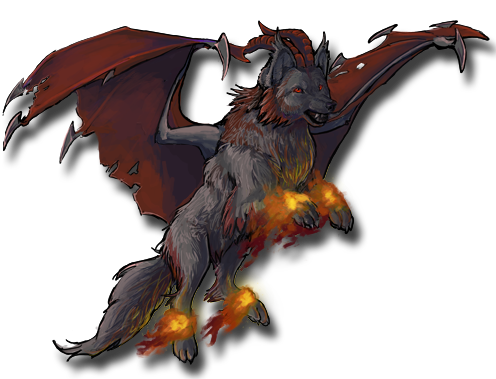 Last November we began our journey to Update this vintage game and revitalize the Community. We started with a Kickstarter to gain exposure, and though it came at the price of steep fees, we raised a fair bit of funding to get started. We continued with the Paypal part of The Second Dreaming to further reach Stretch Goals with fewer fees and to let those who couldn't order otherwise get a chance at the awesome rewards we offered. We have gotten a tremendous amount accomplished in the past nine months and we are so very proud and thankful to everyone, but we still want that 32-bit Windows Client so much!
With the Goal of reaching 250k and that glorious Full Color Windows Client, we will soon be releasing the flip side to of the fund raiser, The Dark Dreaming! We were going to wait for Update 30 to start the Dark Dreaming, but with Halloween coming up, and the fact that we spent some of the money earmarked for other things on 32-bit programming, we hope to be releasing Dark Dreaming as early as next week! That means if you still want an AngelCat or Kittersize, you better get it now, because the Dark Dreaming will have many new rewards. One of the coolest new rewards will be another exclusive avatar, the DireHound. We will also be focusing more on roleplay and dark themes with Bloodbonding, a Gloaming magic effect, RP with a Prime, getting a saved seat on a main map or buying a Custom Specitag. All of the high level items will still be available too. If you want to use a coupon to upgrade as an AngelCat instead of DireHound, you can still do that as well. Please do check out the Dark Dreaming when it is out and help us reach that 32-bit Update we all want so badly!

To wrap this up we'd like to invite you to a preview of the new Furrabian Nights Dream with the new Lighting Layer that will take place over TwitchTV around 7 pm FST on Saturday, Sept. 21st during Groups & Guilds Day. If you are an AngelCat of at least PlayTester level, you will also have an opportunity explore the Dream in progress in the Second Dreaming World. We should have another preview of the new Group Webpages sometime next week as well. Watch The Second Dreaming forums for dates and times. We'd also like to a say deep, heartfelt 'Thank you!' to everyone who has made The Second Dreaming possible. Thanks to the Staff and Team Dragon who have worked long hours for little to no pay because they love the game and want to see it succeed. Thank you to the Volunteer Beekins for all they do, this includes the Pixels, Masons, Scribes and Bugge Hunters on the Dev side and the Welcomers, Helpers, Guardians, Eventers and Teachers on the Community side. We couldn't do it without them. Huge thanks also go out to all of you, the Community that has kept Furcadia alive for almost 17 years and who have put in both time and money to help Furcadia grow, thrive and transform into The Second Dreaming.
~Emerald Flame, Felorin, and all of us here at Dragon's Eye Productions and Catnip Studios.