Contents
Greetings! We've got some big news to report!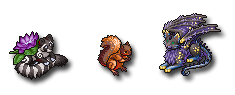 Furcadia Kickstarter Announced!
We have just launched a Kickstarter to produce Furcadia: The Second Dreaming. This will give our world a makeover, add support for playing on the web and elsewhere, and plenty more! Our backers will get a special Kickstarter exclusive AngelCat avatar, for being such an angel by supporting our work. There's lots of other awesome rewards available too!
Rather than just tell you all about it here, please come to our Kickstarter page for videos, screenshots, and tons more info on the new features we're going to add to Furcadia. And please tell all your friends! (Note: It's not a new game, so you do keep your characters and all your items, and all your dreams will still work fine.)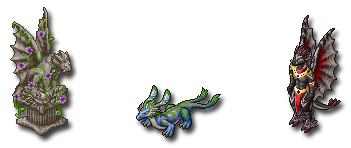 Latest news, events, and our survey!
Our Wolf Howl festival is drawing to a close, watch our website for info on the Winter Festival coming shortly - along with all our Winter contests! Also come check out our latest new avatars: the Gargoyle who can pose as a statue, and the Wolfling.

Purrwing Update feature list!
We've also added Freebie avatars to Furcadia. There's always one available - you can play it with the golden Freebie button on tab E. This changes often, usually with seasons, holidays, or festivals. Right now it's the Noble canine with batwings - keep a watch out to see what'll turn up next!
Our new Survey is up, you can take it here if you like. We're always eager to find out more about you so we can serve you better, and you get a chance to win some free DragonScales just for filling it out!
For those of you who have been away for a while, we want to tell you all about our update from earlier this year, the Purrwing Update. It's one of the biggest ones we've ever done, with a lot of work by our awesome new team members, plus a bunch of new programming by Dr. Cat (that's Felorin!). Here's the main things we added:
Effects layer! You can put any kind of overlay images on top of each spot on your map. Weather effects, spell animations, flocks of pigeons, you name it! We've also included 200 pre-made effects you can put in your dream right away, both animated and still ones. Our dream editor makes it easy to place them, and of course DragonSpeak can control and change them however you wish!
Regions! People who use DragonSpeak can now make areas any shape they want, but that's just the beginning. You can define indoor and outdoor regions which can't see each other, and even multiple indoor regions that appear when you enter them and disappear when you leave. No more teleporting to other map areas is needed to make complex buildings, just draw it and define the regions, and visibility works exactly as you'd expect. Lets you get a lot more interior rooms into a dream with less space needed!
Freebies! There's now always one free special avatar you can change into with our new "Free" button on the avatars tab. We keep changing it out with different seasonal and holiday avatars too, so be sure and keep checking on it.
Art Party! Our patch editor now lets you work on art together over the net with any friends you want to invite. Everybody sees everyone else's changes instantly. Also has a "spectator mode" so you can have friends watch you drawing and keep you company, without the ability to doodle on top of your masterpiece.
Shared Dream Editing fixed! We finally found the last bug in Shared Dream editing, so it's out of "Silver Sponsors only" testing mode, and available to everyone! We also added handy buttons for this, Art Party, and various other features. So no more need to remember obscure typed commands.
Olde Town! This is a new main map, inspired by historical downtowns all over the world. It's got our new AOC rating - Adults Only Clean - so you don't have to hold your tongue around the kids, but it's for general conversation rather than the sex and violence themes common in AO maps. So come on by for some pleasant conversation, it's already become one of our most popular hangouts!
Double Size Furcadia! If your computer is running at screen resolution of at least 1280 × 960, you can now hit the Maximize button (the square at the upper left of the window title bar) and run Furcadia at double height and width, filling a lot more of your screen.
Free goodies for Silver Sponsors and Dream Packages! We now give out desctags every month with all our subscription items. See Digo Market for more info.
Plenty more! We've also fixed tons of bugs, added Autosave to our editors, a timestamp option for chat logs (both much requested features), expanded our right-click menus, added over 100 new lines of DragonSpeak, and more besides. If you've been away, it's a great time to drop by and see what's new!

World record!
We're super proud that Furcadia made it into the Guiness Book of World Records too. But we couldn't have kept it going for close to 16 years without all of you! Thanks, and we'll see you in Furcadia, the first-ever and still thriving Social Online Game that lets you create and be anything you can imagine!
Love,
— Fel, Emmie, Gar, Talz, Ciro, Fox, Rei, and all the rest of the gang!